Lucie Loves… Lingerie // Deep Blue Sunday Feels a la Passionata: the long and short of it.
So… lingerie. Boulder holders. Kecks. Bras and Knicks. Let's discuss….
If you've been reading my blog posts for a while, you'll know that I cover all sorts of fashion & lifestyle topics. But lingerie is by far one of my absolute favourite indulgences! The only trouble is… if you're a woman, like me, with DD+ boobs, it can be pretty damn difficult and/or expensive to cater for your girls.
Since starting my new job, each monTh (now that I have a bit more disposable income to do so) I try to treat myself to something lovely.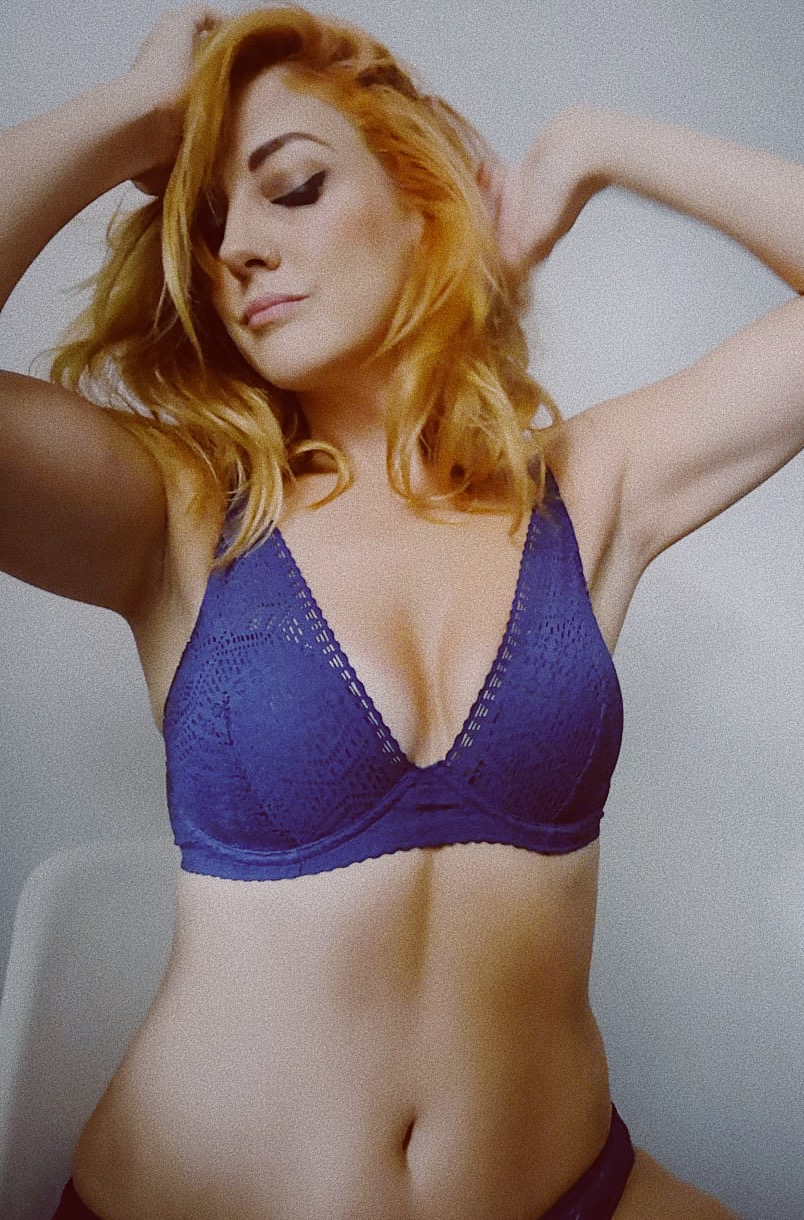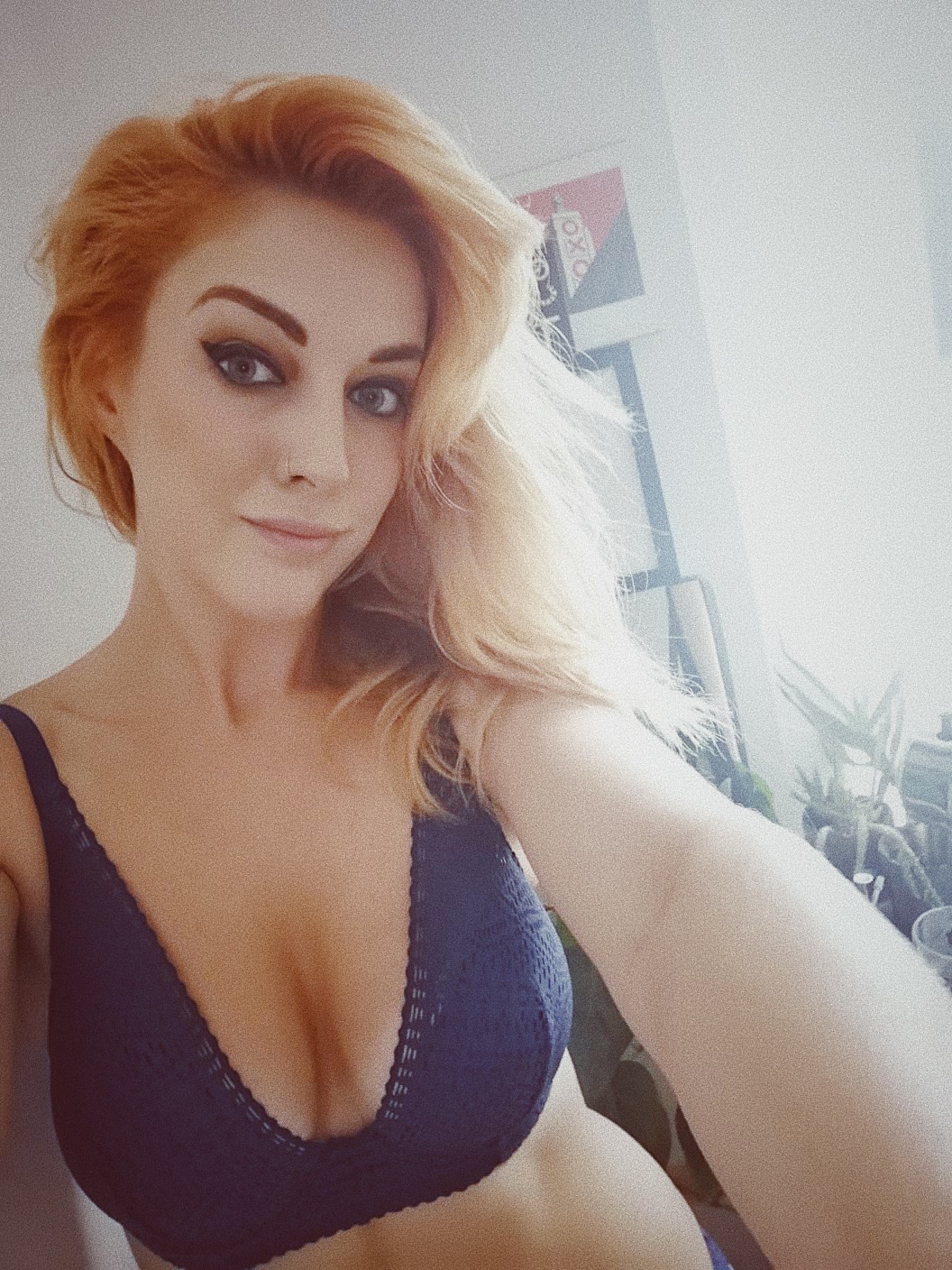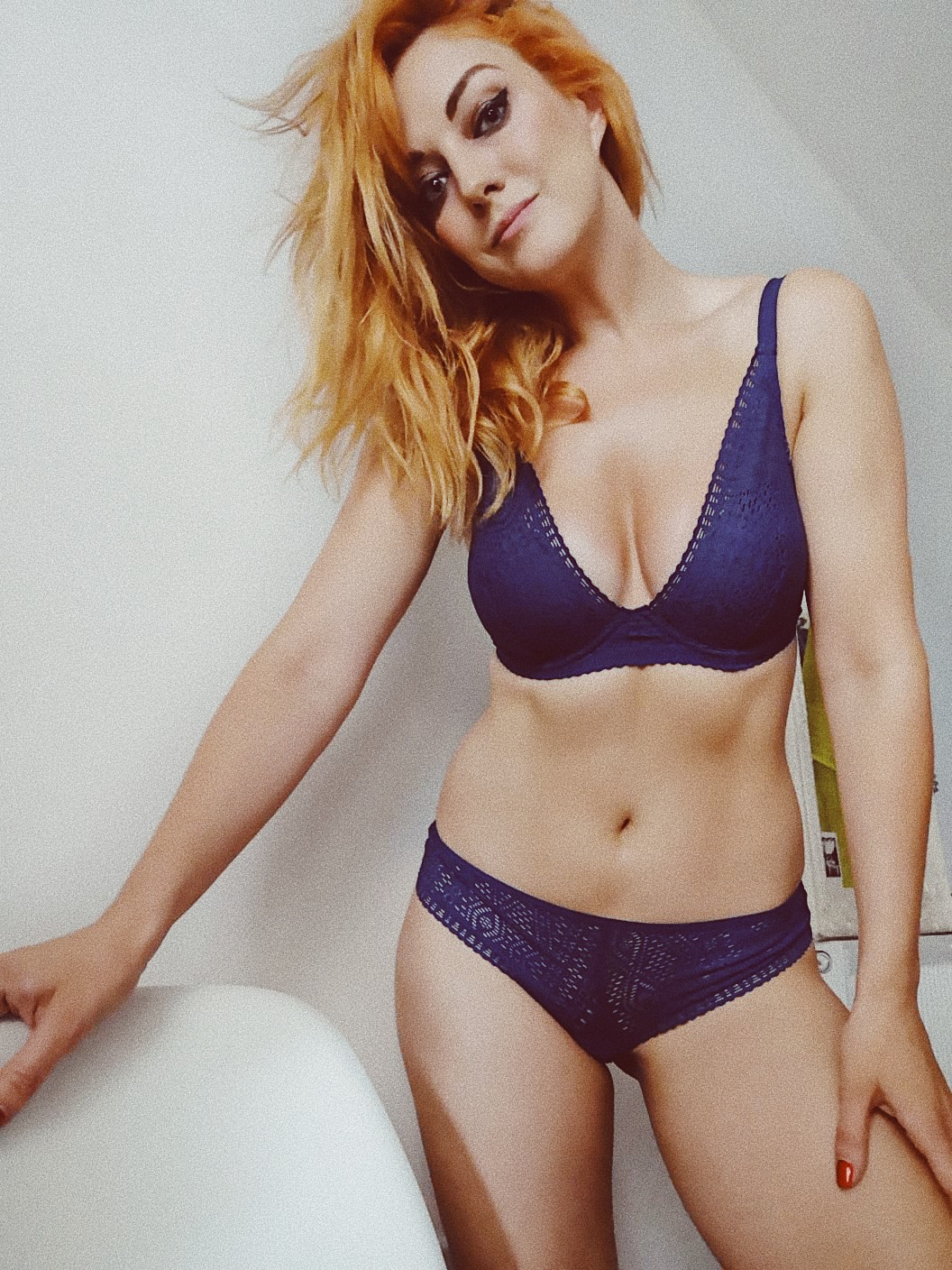 This month's decadent splurge was new lingerie. I recently realised that, the last time, I'd bought a new set of bra and knickers was just after I separated from my husband in late 2015. That said, there's no better time to treat yourself to something feel-good than when, you leave a relationship behind, and need to focus back on you again.
Back at university, if I was having a low moment and needed a pick-me-up, I'd take a leaf out of one of my best mate's books (I'm looking at you, Plantie) and buy myself a sexy new pair of knickers. I think they were probably only from Primark due to student loan budgetary restrictions — and therefore very cheap — but lift my spirits they did! Every time.
Anyway, flash forward a good ten years, buying new undergarments is still my preferred way to treat myself. I mean, we can all kid ourselves and say we're buying them to look sexy for our partner or lover-of-the moment, but in reality, feeling good and doing it just for you is actually waaaaaay more important.
Yesterday, I took a trip into central London to embark on my shopping mission for new lingerie. The goal: find a few sets of matching bras and pants that make me feel goooood, look lovely and fit also really well.
Before this trip, I must've scoured the internet for hours, trying to find the perfect pieces… but damn! Having had a nightmare trying to find great bikinis for my holiday, to fit my 30E juggernauts… I knew it was far better to go on an in-person mission and try on 20+ different styles, in order to find the ones I loved.
First up, I headed to Liberty London. They had the most gorgeous sets… but only in a 32E… suffice to say, they didn't fit/look great, despite being some of the loveliest embroidered lace I've ever seen… they did nothing to support my boobs.
I then decided that a big department store might offer more joy. Spying John Lewis, I wandered up to their first floor lingerie department and was delighted to see sooo many bras in my size and for women with DD+ boobies. Long gone are the days when having big boobs means you have to strap small parachutes to your chest!
Hallelujah!
My tip for buying underwear for bigger boobs? Knowledge is power: Know your size. It's not worth guessing when you've got store assistants who will happily demystify and measure you up on the spot!
Once you're armed with that info! Well! The lingerie world is your oyster. If online: filter the bras by cup and back size, so that you don't get your hopes up lusting after a style that isn't going to fit.
If in store, ask an assistant which bras cater for your ample bosom. They'll happily help navigate you to the brands that will make your boobies look great!
Here's a few photos of one of the four sets I decided to buy this weekend. :-)
This graphic stretch lace bra is the Passionata Holala Plunge Bra in Deep Blue. It cost £40, but the material is lovely and the high-apex support is great - it also comes in black and pearl. A good everyday bra! The tanga style knickers start at £17, if you're after a matching set.
Have you ever bought from Passionata before? If you've got bigger boobs, where's your favourite place to buy lingerie? Let us know!
Looking forward to sharing the other lovely sets I bought soon.
Lucie x