Lucie Loves…Lifestyle // Unveiling the new Kia Stonic Crossover SUV – the anti-yummy mummy car
2017 has been quite a year so far. Those who have followed the Lucie Loves Team for a while now will know that we're suckers for a good road trip – give us wheels – we will travel!
It all began with a jaunt to Milan in January, for the launch of the rather fabulous Kia Stinger. Things then warmed up a little on a road trip around America's Deep South (blog post coming soon!) – the second American road trip I've undertaken after my LucieLovesCali trip in 2016. 17 nights, with two of my best friends, where we made many a memory, taking in turns to get behind the wheel of our trusty Kia Sorrento. Patrick then took to The North for a surprise Stag Do road trip with a difference – read about his bachelor antics here.
But the fun didn't stop there! I then continued my Kia journey by travelling to Amsterdam and back – in a day – for the launch of the brand new Kia Stonic Compact Crossover – the anti-yummy mummy car. We arrived in Amsterdam mid-morning, before getting our chauffeur-driven Kia transfer from Schipol airport to a rather swanky place called The Harbour Club. The venue was a hive of activity, swarming with members of the automotive press from across the globe, all waiting to feast their eyes on Kia's latest sporty offering – and it was quite the sexy little honeypot too (see the Urban Dictionary definition).
I look forward forward to taking the Stonic for a test-drive at some point later in the year (crosses all limbs!) But in the meantime, here's a few sexy carporn pics for you to enjoy.
On first impressions, I'd say it's more of a woman's car than a man's car. There's something quite feminine about it, but still sporty. It appeals to me. I'm not a parent. I'm not a yummy mummy.You see, I'm 32. I live a rather full, yet kid-free life. I don't do the school run in my pyjamas. I still have time to do my makeup before I leave the house. If I want a car, it's not because I need it to do a school run. Oh no! I'm nowhere near that level of grownupness yet. It's still more of a case that I need a motor to get me from A to B on my next exhilarating adventure.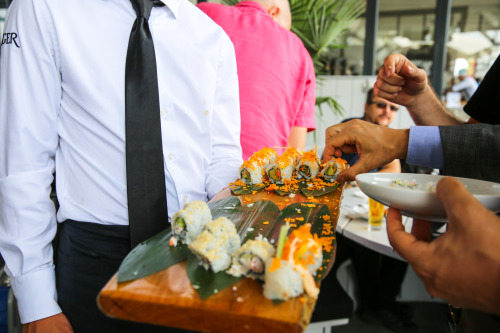 The Kia Stonic – although very roomy inside with a particularly capacious boot – is much smaller in size than its sister's (the Sportage and the Sorrento, which are both very family-friendly vehicles. If you're looking for a mid-range, kid-friendly and comfortable ride then these are definitely worth a test drive.)
Meanwhile, if you're young, free, single-ish (read as: still in the process of completing Tinder/Bumble/Happn/InnerCircle/Grindr – delete as appropriate.) and have a different Spotify playlist to suit your mood (read as: relationship status) – and fancy upgrading yourself to a Crossover SUV (the fastest growing class of car in Europe!) for outdoor pursuit purposes or naughty weekend getaways, then I'd say the Kia Stonic is right the car for you.
If you're looking for a car you can paint your personality onto, the Stonic has twenty two-toned combination colours to choose from! It's the most customisable Kia yet. It's been engineered not only to look good, but to be fun to drive. I love driving, and when I say "driving" I mean being behind the wheel of a car where you can actually hear the radio above the noise of the engine. Yes, I'm giving you the side-eye Chevvy Spark of my youth. I can't actually imagine driving a car again without in-built Sat Nav, never mind not having my own rear view monitor to help me improve my shoddy parking!
I asked Peter Shreyer how they had factored in Millennials love of tech when designing the Kia Stonic. I wondered whether they had thought about adding a novelty factor to the car – like Citroen's dashcam feature – just to appeal to that younger demographic.
In my opinion, Peter is onto something here. More and more of us are choosing to switch off, and reconnect with ourselves. Think of all of the exclusive members bars and events that you're not allowed to use your phone, and broadcast about on social media. It definitely makes you feel more present. Food for thought!
If you're after the Kia Stonic's technical specs, read of Curtis' review over on Alphr.
Photography © Lucie Kerley